The other day, Jonas asked, "Can we go and explore the Missouri river?" I said, "I guess so. We'll have to look it up and see where we can go to do that."
Well, I did look it up, and we did drive to a trail, and the trail was closed. So, we drove to another trail, and while it was opened, there wasn't much to explore, but…
There was a cool view of Kansas City between the trees…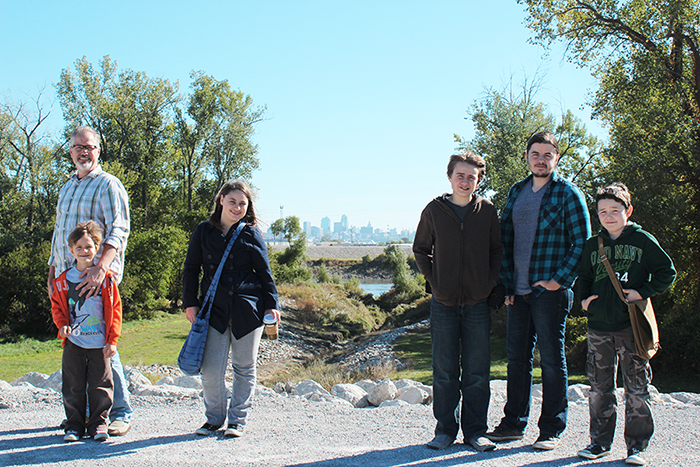 …and there was a cool bridge…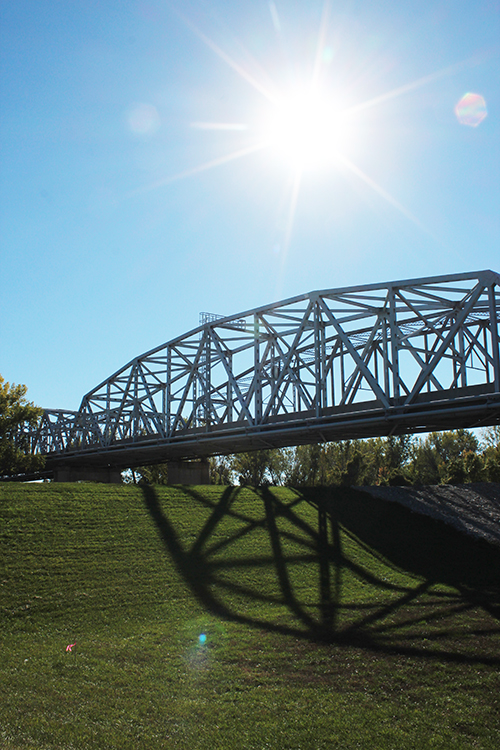 …and the bridge made for a nice spot for a picture of my boys…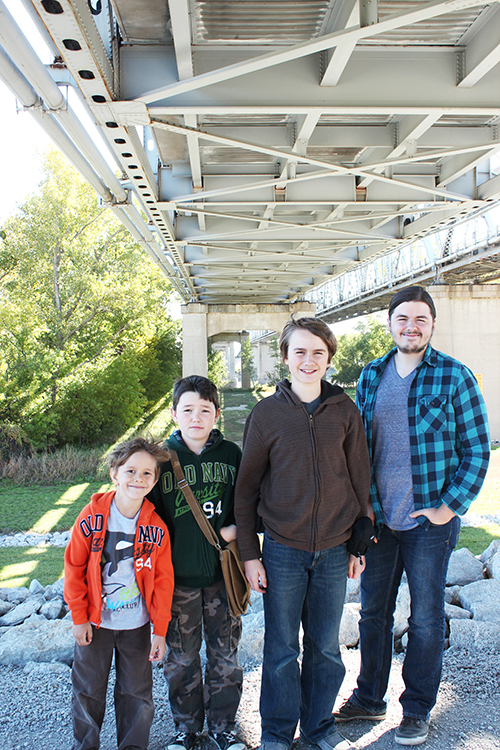 …and of my husband with our little guy…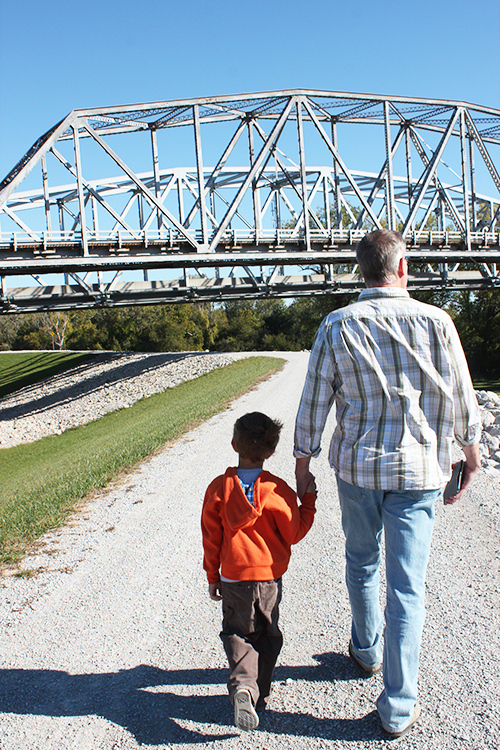 …and of my beautiful daughter (the other beautiful daughter was at home with a headache, napping in an unusually quiet Kraft house).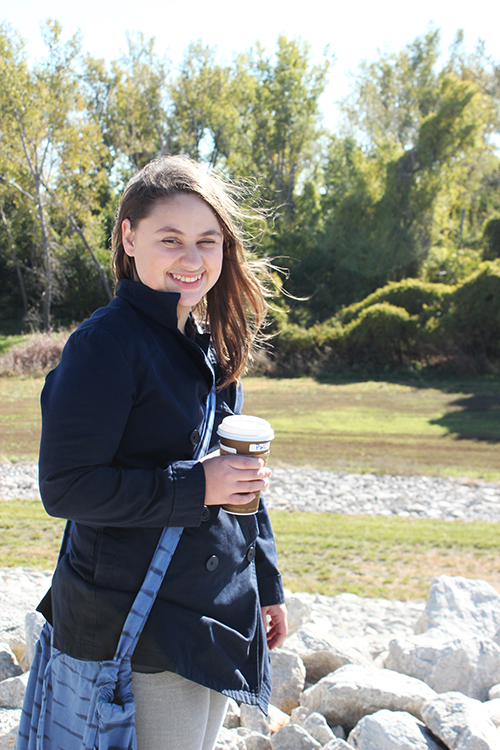 We decided to view the river from another location – the city.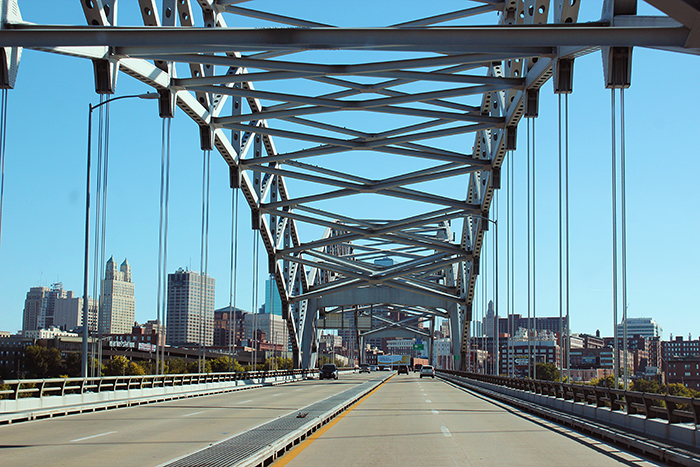 The first thing I spotted was a passenger train – not something I've seen too many times in my life.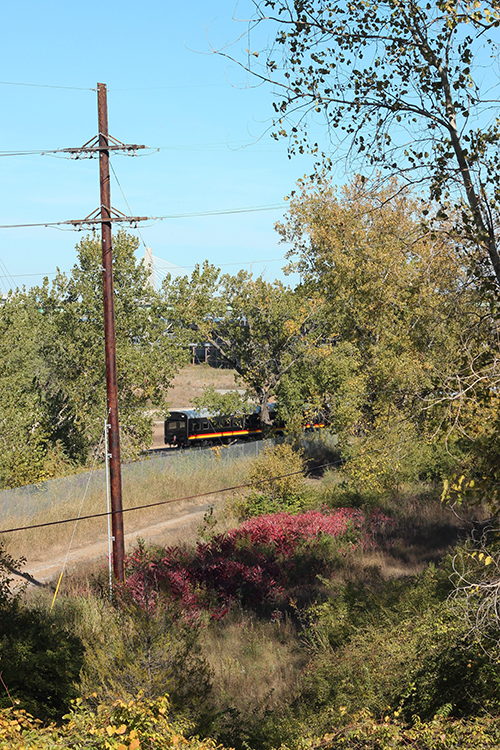 And since I had my camera, and my special little lens, I decided to get a little extra creative and take some interesting photos.
Like this one…
…and this one.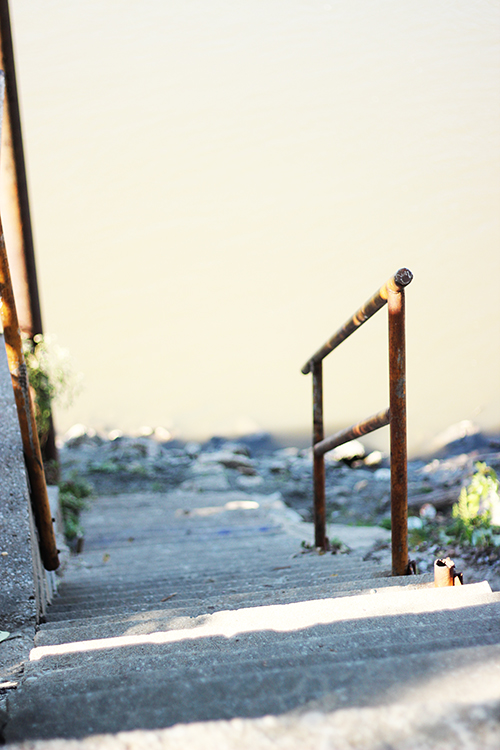 The guys were impressed with the massive old building blowing smoke out its top, so I asked Jared to pose in front of it.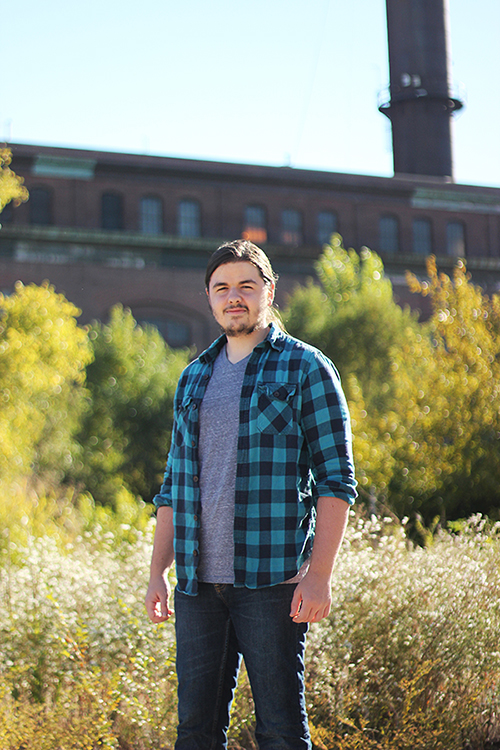 And I caught my husband river gazing, so I snapped a shot of that too.
I often picture the city with only concrete and bricks, but at least by the river, we found plenty of natural beauty as well… Like a pretty little spot of yellow behind a chain link fence…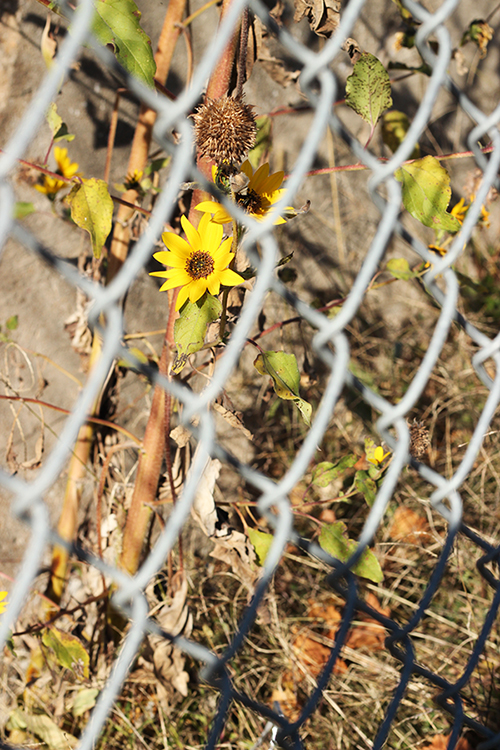 … and some more yellow flowers with rich brown centers growing up between old blocks of concrete.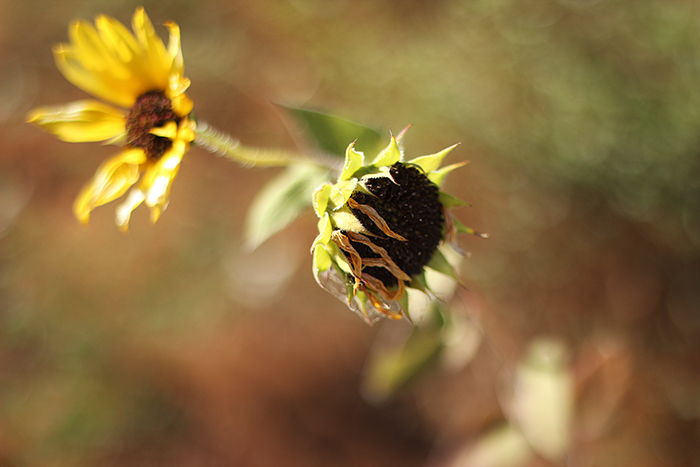 I even found some echinacea in it's final moments of color.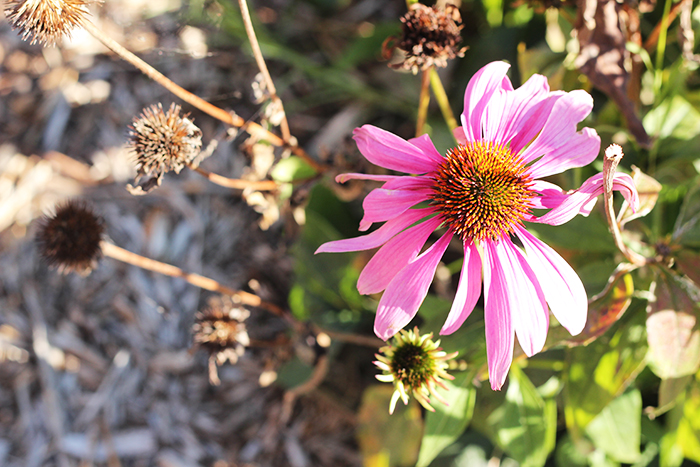 When we walked back to the van, I admired the old, deep red bricks on the buildings and wondered what it would be like to live in the midst of a city in an apartment – it's something I know nothing about.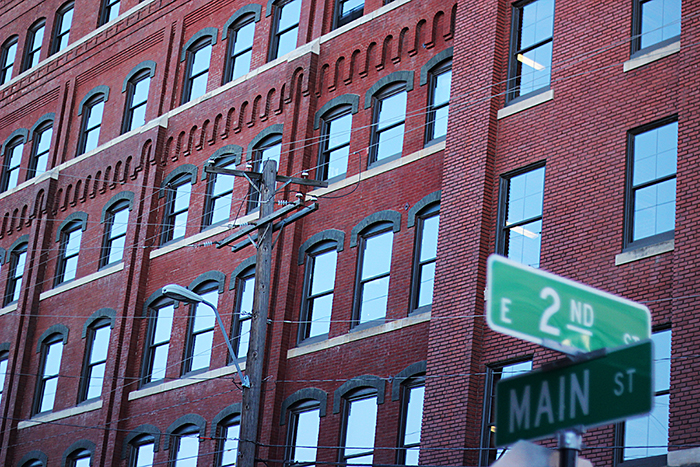 Life is so full of new things to explore. After 14 years of country living, I'm enjoying being close to an interesting, lively city. There is so much to see and this was such a tiny little portion of what is here.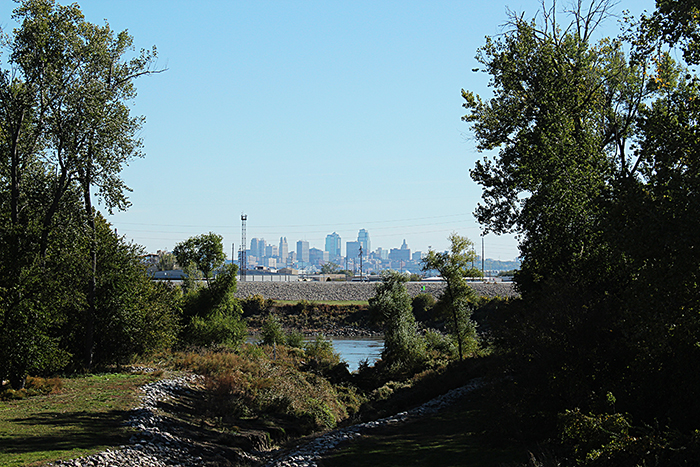 Beauty is all around us.