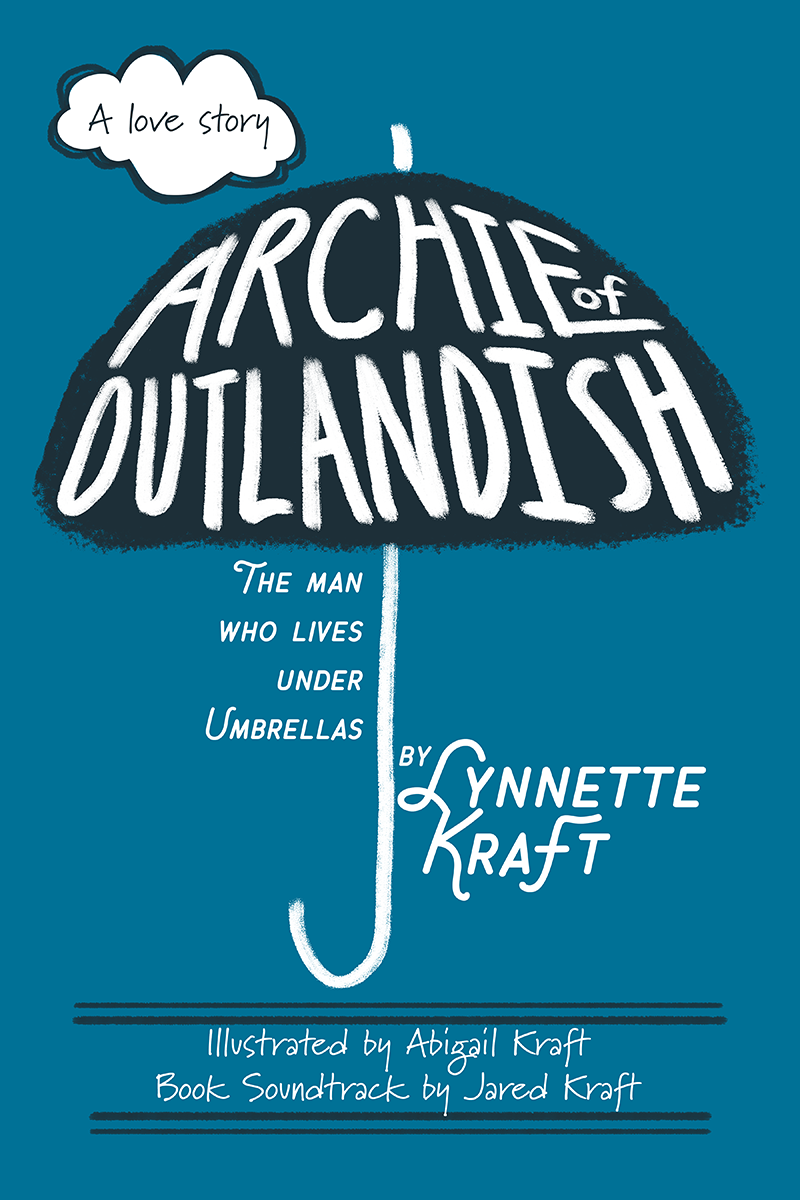 "Offbeat, emotionally engaging, and authentic."–Kirkus Reviews 
Archibald Plumby cannot look up … well, at least not very far up. His entire life has been spent underneath the shelter of lowered ceilings and umbrellas for the slightest glimpse upward sends him into a panic.
Archie has learned to live with his particular set of circumstances. In fact, he has an idyllic life in a picturesque coastal town called Outlandish. He lives with loving and accepting parents, eats fine food at his mother's cliffside restaurant and spends his days on the beach and in the town's quaint streets in search of stories to write for his part-time job at the local newspaper.
On his twentieth birthday, as thoughts of the future begin to weigh on Archie's mind, photographer Tallie Greenleaf comes to town and is drawn to this curious young man and his ever-present umbrella. She approaches him, hoping to get his permission to photograph him—but destiny has brought Tallie to Outlandish for so much more than photograph.
"Archie is a lovely soul and the romantic tale here is a delightfully gentle read… a sweet, perfectly clumsy love story."–IndiePicks Magazine
Archie of Outlandish includes a companion soundtrack (18 tracks) created by film/media composer, Jared Kraft. *Listen to a sample of the music.
Archie of Outlandish also displays a lovely variety of illustrations created by artist/illustrator, Abigail Kraft.