My husband invited me to a holiday dinner that he had planned for his sales reps (and their spouses & significant others). Since a couple of them live near Sacramento, that's where he reserved the restaurant.
I had never been to Sacramento, and I'll admit I wasn't expecting much. See, I had read the statistics that said there was a 1 in 134 chance that I would be the victim of a violent crime, and that Sacramento ranked #4 on the most suicidal cities. It didn't exactly seem like Happyville to me. But a couple of hours in the car with my husband is always a good time, so that was a good enough reason to go.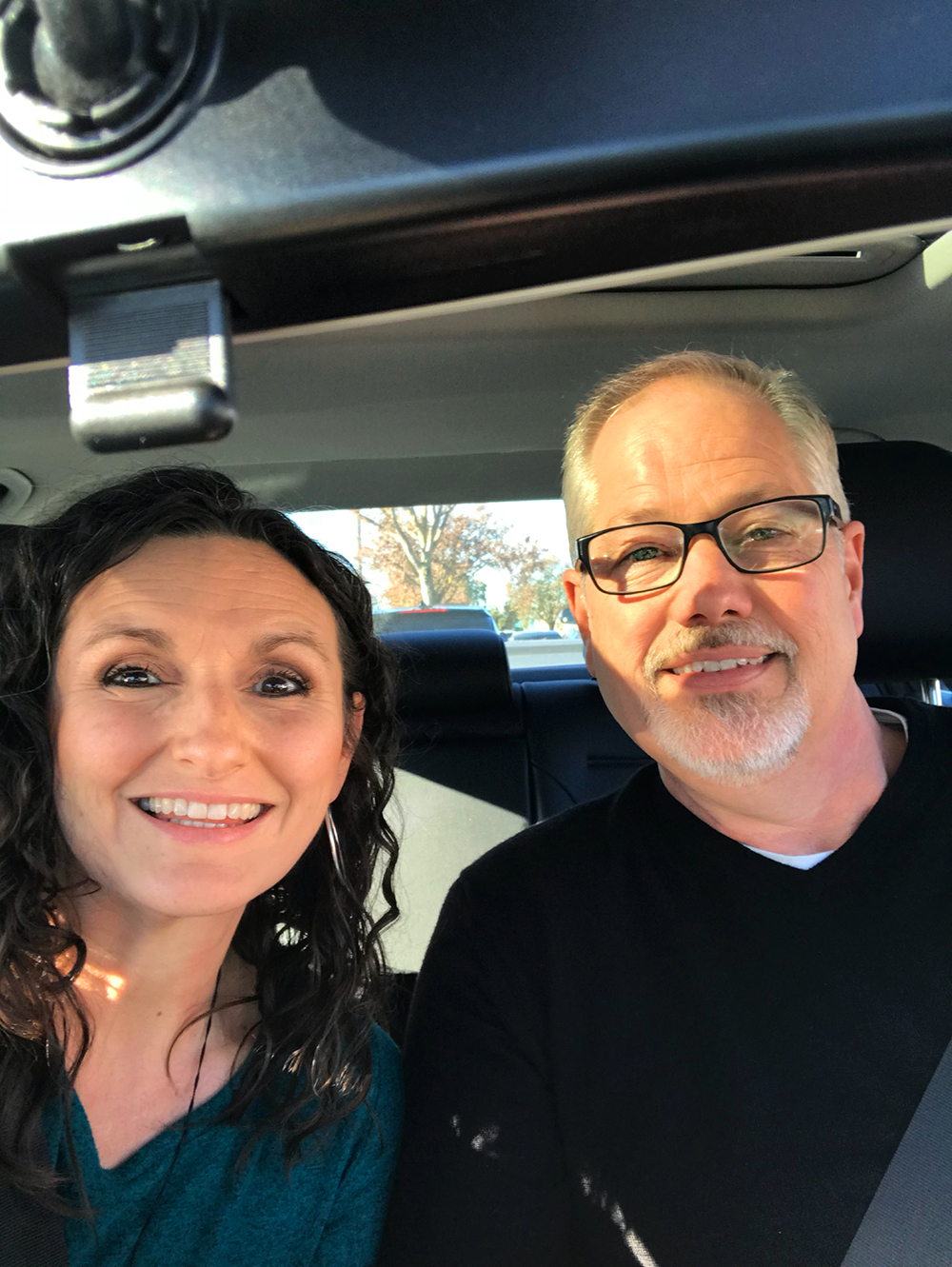 I always take my camera when we travel anywhere, but I decided that if people are that unhappy in Sacramento, there probably isn't much to see, so my iPhone camera would suffice.
As we drove into the city, I was immediately impressed by a thick golden bridge. I thought– Well, if there's nothing else here to see, at least there's that.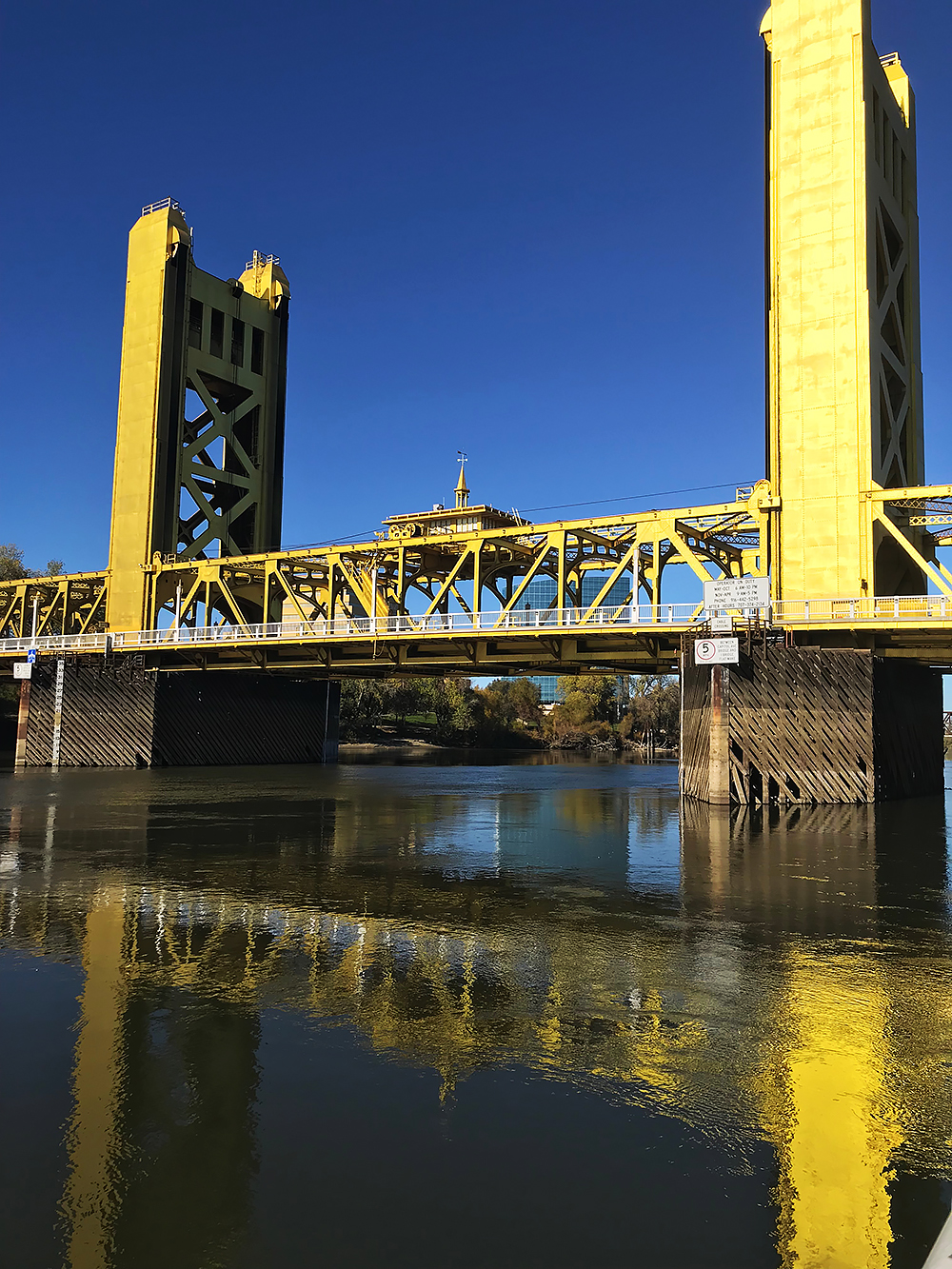 And we were staying in the Embassy Suites, which sat right on the other side of that bridge, so I could admire it as much as I desired.
My husband had some meetings, so I had a few hours to kill. I considered staying in the hotel and writing (and looking out the window at the bridge every thirty minutes or so just to feel like I was enjoying Sacramento), but then decided I might as well go wander around, just to make sure I wasn't missing something (and pray I wouldn't be that one in 134 from the crime statistics).
I walked out to the river and then over to the bridge.  I discovered it's a vertical lift bridge called the Tower Bridge and that it crosses the Sacramento River. I would have loved to have seen it lift for a passing boat. I'm sure it would have been a thrilling experience.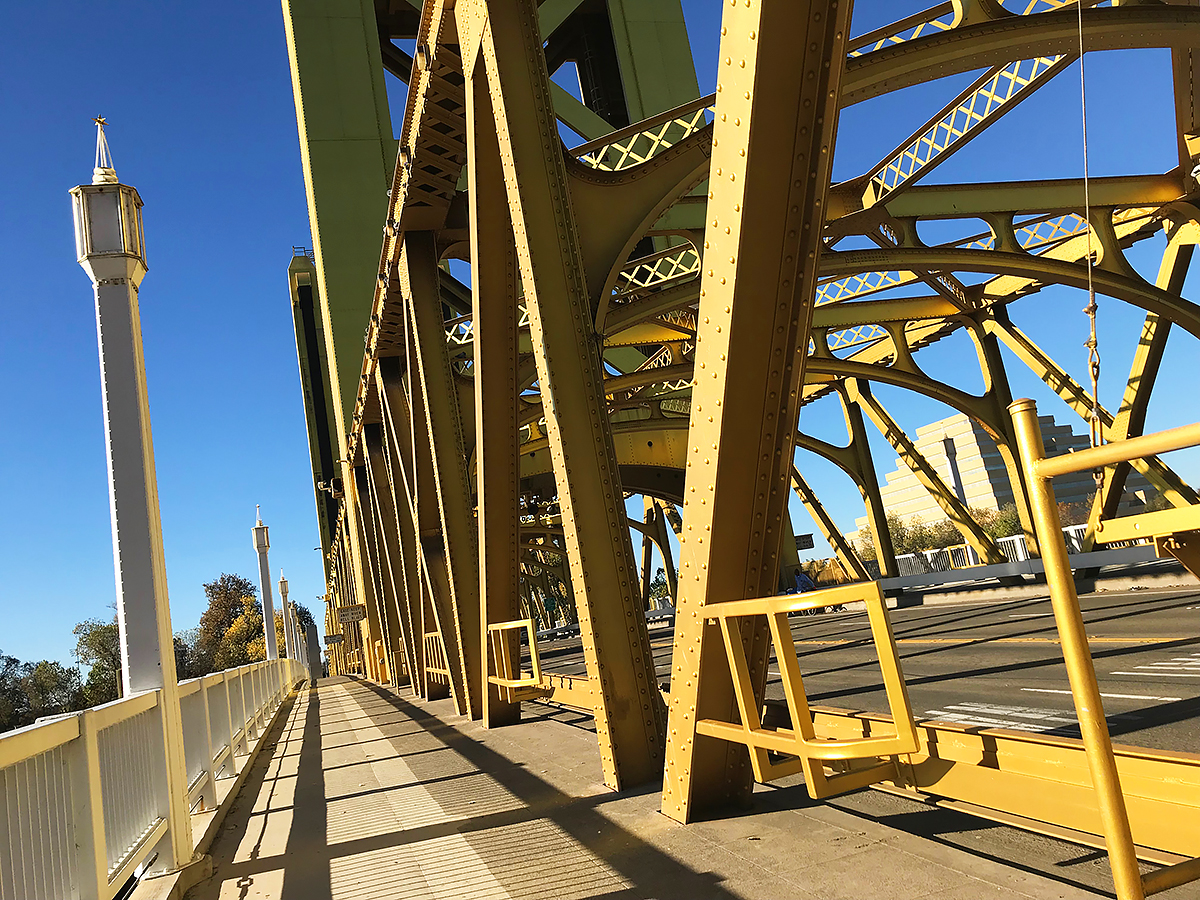 I crossed the bridge and found myself stuck on the other side of a fence due to construction. Orange cones and men in hard hats surrounded me, but I heard Christmas music, so I continued down that path hoping there was something to see on the other side. After I passed the sign with an arrow that said, "Joe's Crab Shack", I found a path to the other side of the fence, which led me to the Central Pacific Railroad Freight Depot… and my heart was beginning to feel all sorts of warm fuzzies.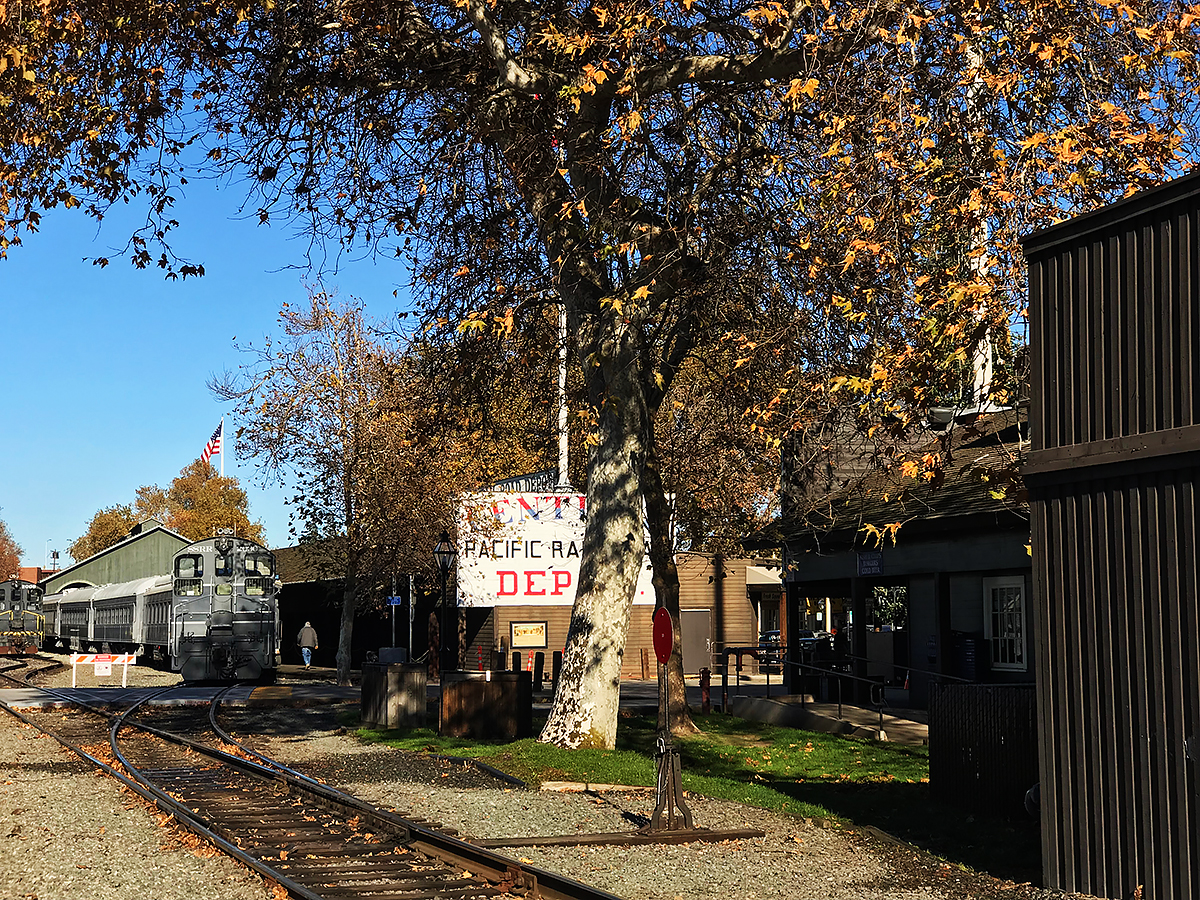 And that was only the beginning, because unbeknownst to me, I was in Old Sacramento, which is a place that will charm you to the core, especially at Christmastime!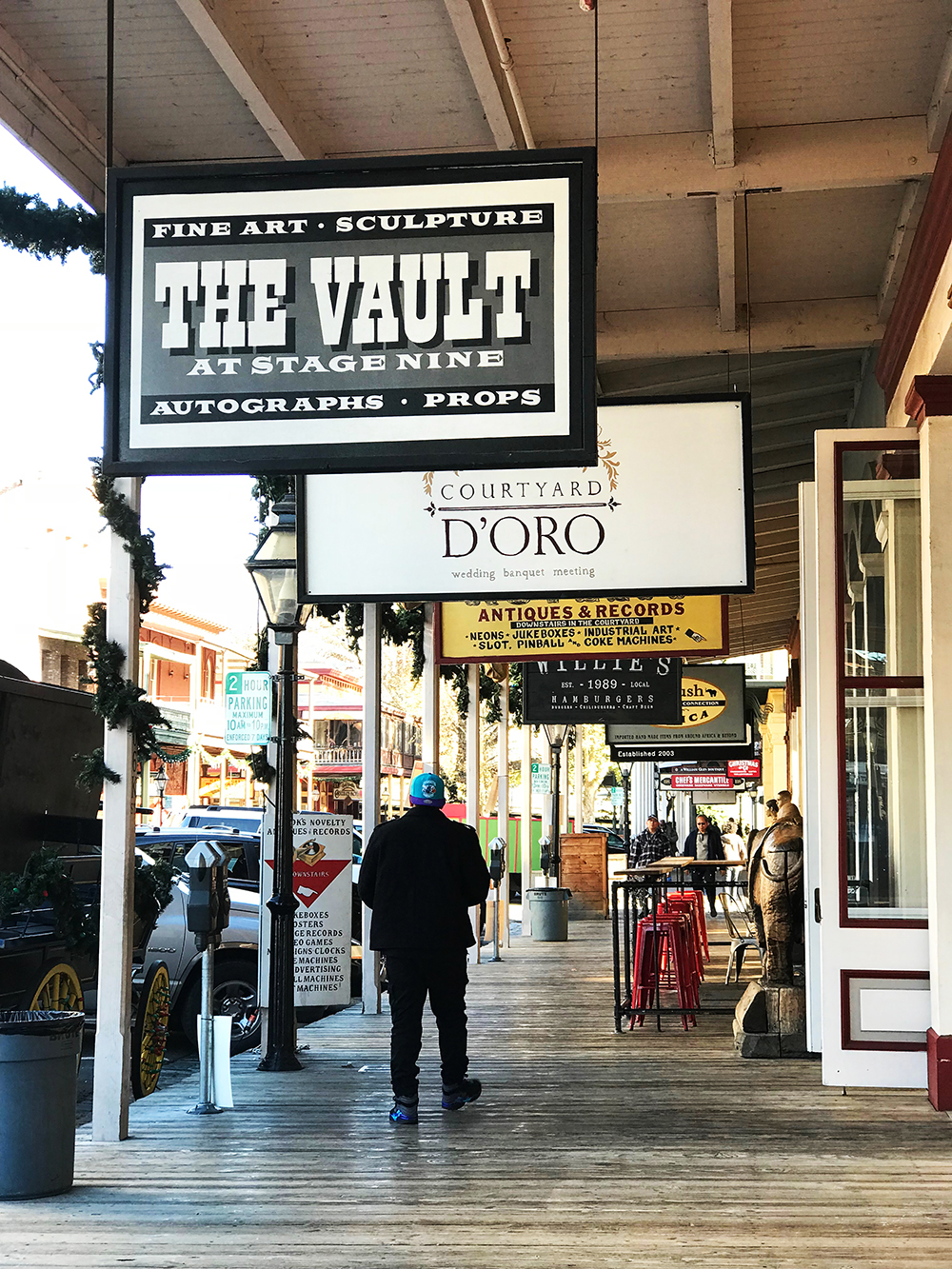 Christmas music followed me everywhere. One store in particular had their dramatic, orchestral Christmas music up so loud, that mixed with all of their lights and Christmas decor, I actually got goosebumps. I felt like a child and was frustrated that I couldn't squeal in delight… or at least talk to someone about how wonderful it all was. There were sparkles, lights, and glittery things everywhere.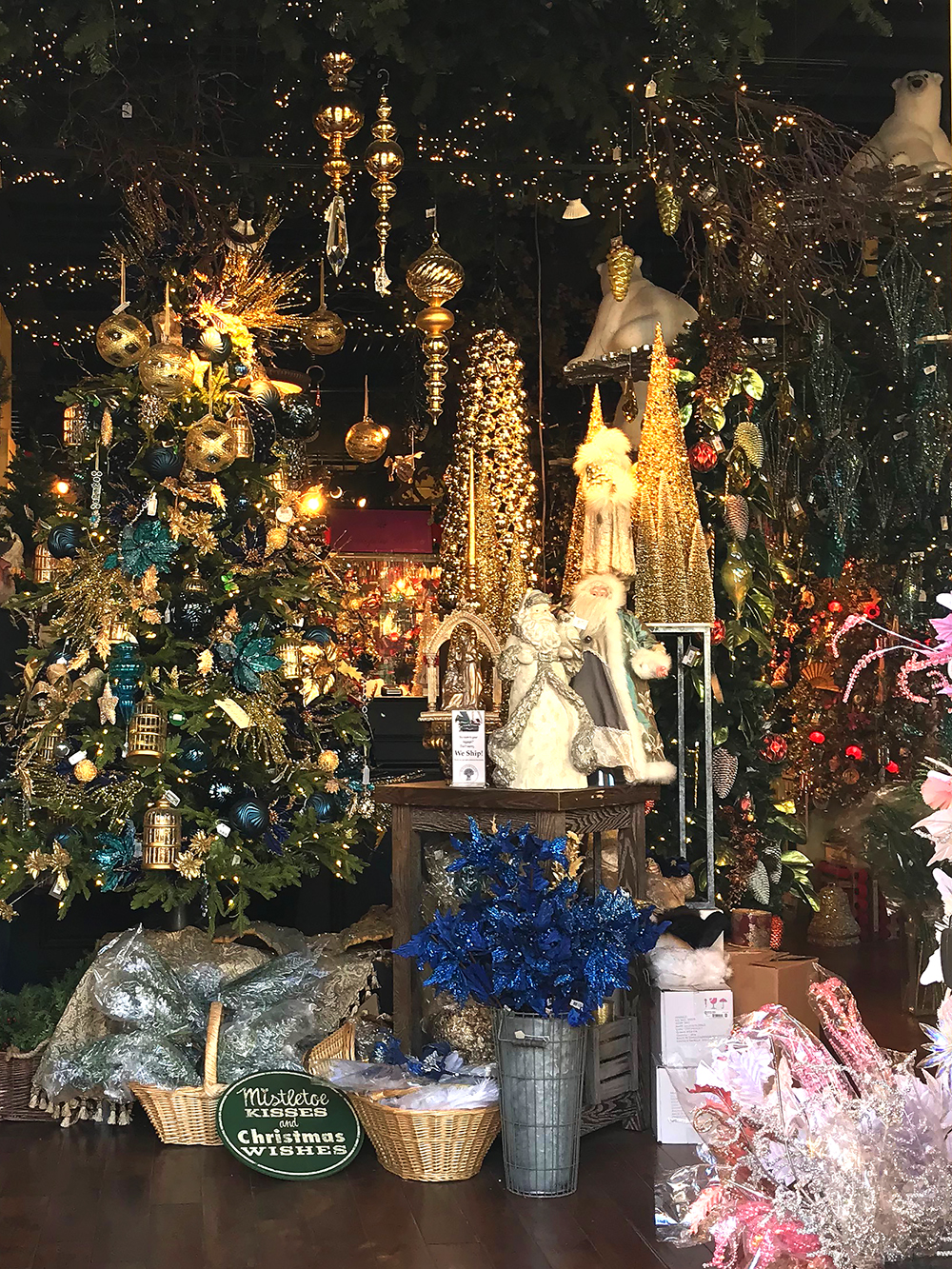 I wandered around, lovely "Old Sac", for about three hours. Then, when it was time to go to dinner, guess where the reservations were? Right back in Old Sac. But it was nighttime and the charming historic buildings were lit up with Christmas lights. Oh boy!
At this point in the day, I was with my husband and two others , so I did actually squeal in delight. It was all so pretty and… magical.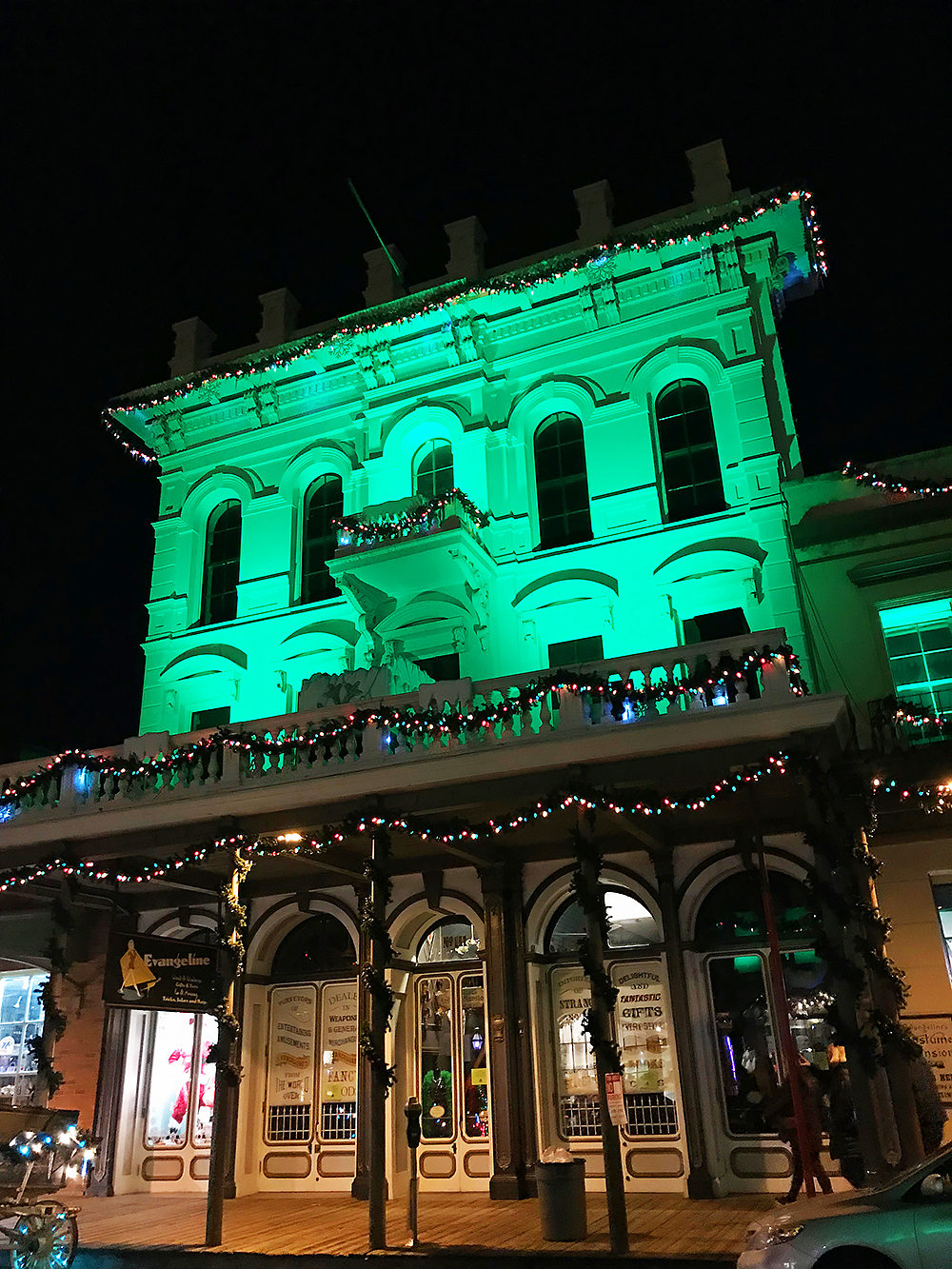 So, I guess the moral of the story is–Don't judge a city by its statistics.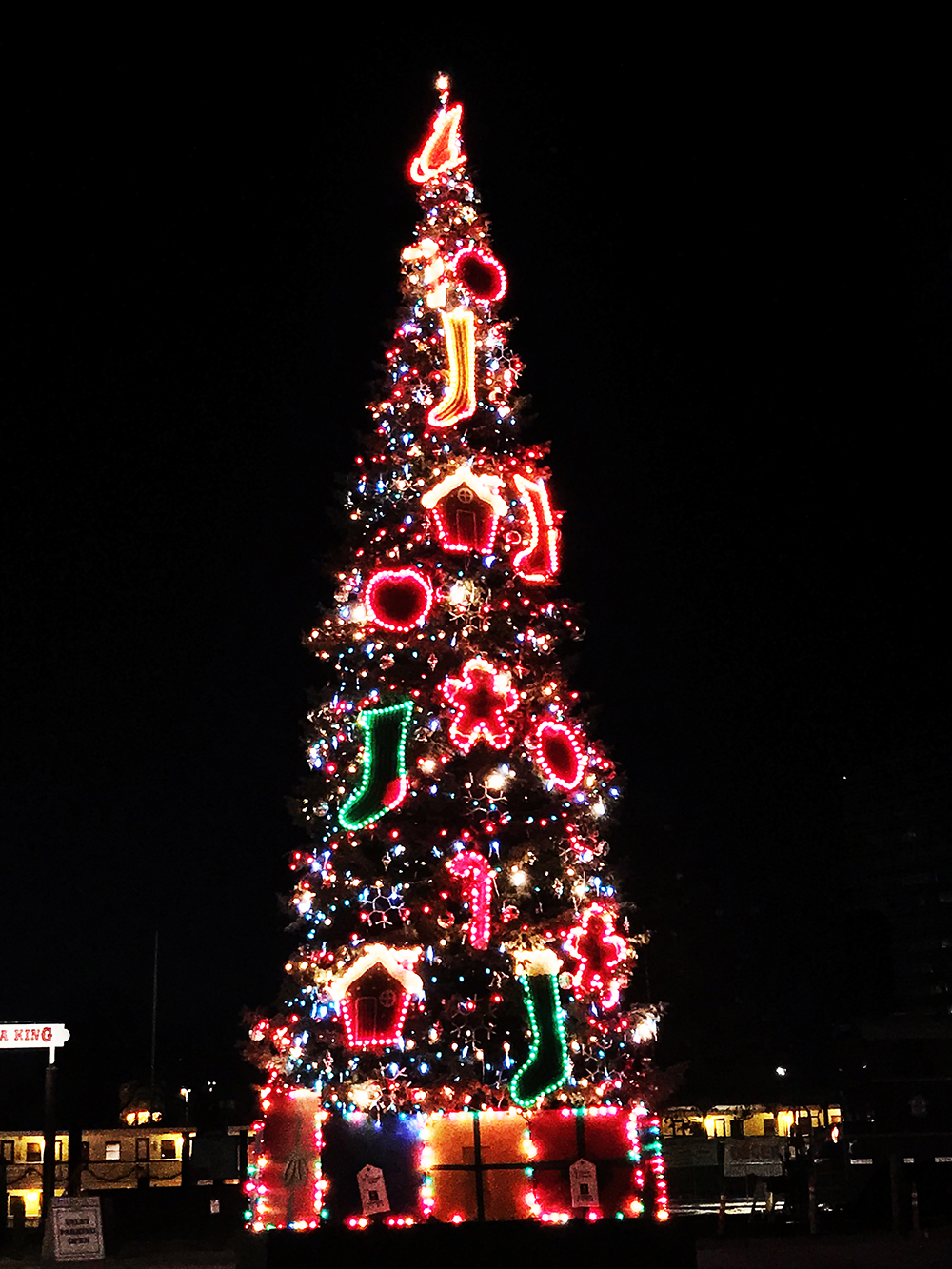 (And never leave your better camera at home.)
SaveSave
Thanks for reading! Stay in touch?